Plastic Coating
PRODUCT DATA SHEET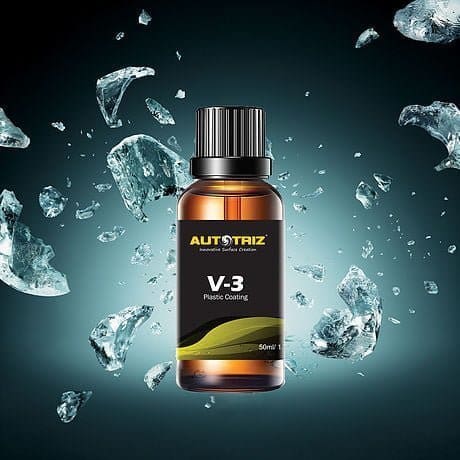 INSTRUCTIONS FOR USE
Clean the surface thoroughly to be free of waxes, sealants, tar, oils, grease, or any other contaminants on surface.
Wrap the applicator sponge with the white microfiber suede cloth that comes with the box or use applicator of your preference. Foam applicators can also be used as a substitute.
Apply V3 using normal pressure on applicator.
Gently wipe off residue with clean, lint-free microfiber towel
Wait 60 minutes before adding an additional layer for maximum protection.
Allow curing of coating to begin. Curing can be accelerated using IR Lamps. Follow lamp manufacturer's recommended settings.
Keep coating away from all polish and compound dust during curing process.
EFFECTS & PERFORMANCE