Gel Coat Coating
PRODUCT DATA SHEET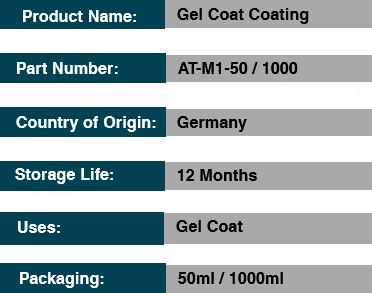 INSTRUCTIONS FOR USE
Shake well before use.
Get ready with 3 pieces of brand new, lint-free microfiber towel. (It is recommended that new towels to be rinsed or washed with water prior to use to reduce the loosing lint)
When first applying Marine Gel Coat on substrate, it is recommended to condition the surface of the applicator block with 7-8 drops to prevent skipping or dry spots.
Do not work on large area at a time. It is recommended to do a 4 ft. x 4 ft. area at a time.
Apply Marine Gel Coat using normal pressure on applicator. Make sure the area is well covered. Always start from an edge to avoid excess on other panels. Work in controlled areas to remember where you previously applied. Work in horizontal or vertical movements repeatedly to ensure that product is penetrated through gel coat
Wait for 5-10 minutes. Use first towel to level the product.
Go immediately over with second microfiber towel with polishing motion until the surface is free from residue.
Follow by the third towel (this is called the "insurance towel") and go over the surface one extra time just to make sure you haven't miss any streaks or excess residue just to make sure you haven't miss any streaks or excess residue.
When the whole boat is applied, allow curing of coating to begin.
Wait approximately 30-60 minutes before applying a second layer.
Allow curing of coating to begin.
**NOTE
Pay particular attention to the driver's seat and the immediate surrounding area due to increased wear and likelihood of spills. Dry time is approximately 1 hour; maximum repellency is achieved in 24 hours.