ABOUT US
AUTOTRIZ is the world's most innovative surface creation for a wide range of surface protection and applications formulated
by German's advanced nanotechnology. This is your assurance of the best surface protection available!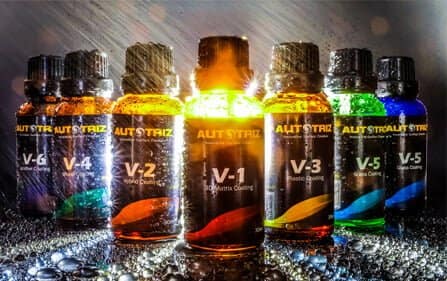 German Quality
Since 18th Century, Germany has been advanced in creating an extensive range of chemicals, coatings and bonding materials engineered to exceed the world's highest standards of quality.
Wide Applications
Today, we are proud to introduce the world's most innovative surface protection materials called "AUTOTRIZ", which is 100% formulated in Germany for the most demanding applications whether in automotive, marine, building or industrial.
Leader Of Industries
AUTOTRIZ is specifically developed by one of the most advanced laboratory in Germany. Consistent research and development in nanotechnology ensures AUTOTRIZ always remain as the leader of the industries.
DIFFERENCES
Many people naturally think most coatings that are available in today's market are all the same or similar but what makes us different from others? What makes us stand out of competition as the leader in this industry worldwide?
OUR SERVICES
Offering advanced German nano technology for many areas including protection for Cars, Marine, industrial/commercial and home applications – Get it done right the first time, choose Autotriz
CERTIFICATIONS
Is your coating tested, inspected and certified by an independent party? A certified product is your certainty of quality. Believe no more on those self-proclaimed products that offer the world without a certification...
Read More
DROP US MESSAGE
Want to know more on why Autotriz should be your product of choice? please submit the form below: